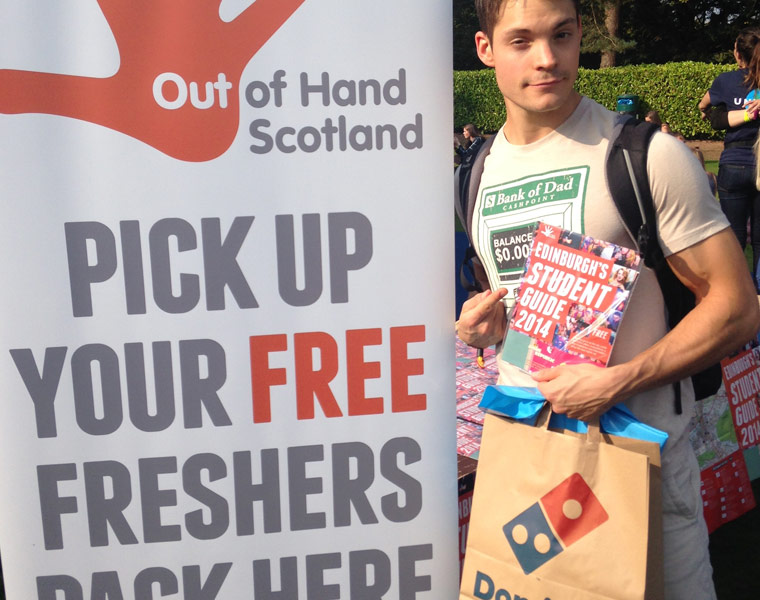 One of Out of Hand's original packs that were started around 16 years ago was our fresher's pack.
The pack consist of a B5 cover sheet, which unfolds to reveal invaluable information for new and returning students to Edinburgh, such as a city map and B2 wall planner. For the students it offers a database of some things like places to go and where to eat while giving an amazing platform to companies to advertise their product / services direct to their target market.
We print 10,000 packs each September and distribute them free to students during the fresher fairs, as well as campus hand to hand flyering covering all four Edinburgh universities, so you are guaranteed that your company advertisement will be placed directly into the hand of a student at one of these universities.
Click Here to download our information pack and contact us today to discuss your requirements or to book in for our Sept 2016 packs.