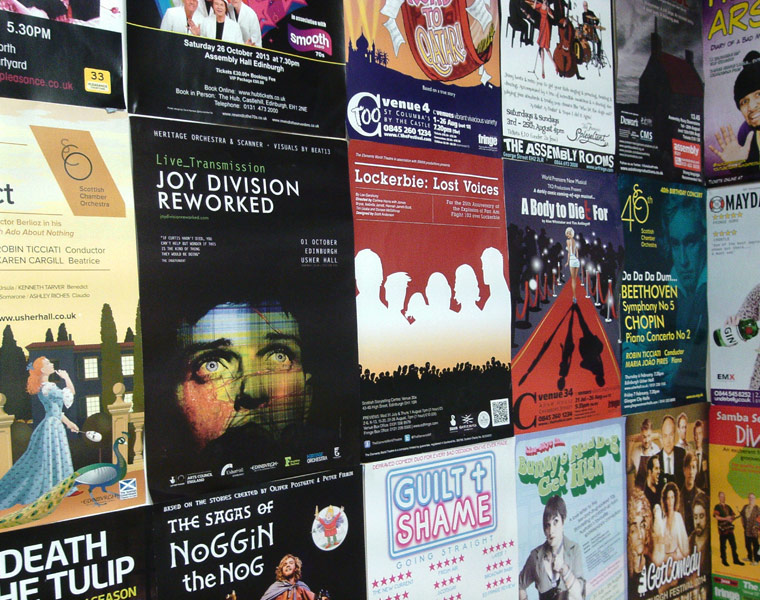 Posters are distributed weekly in selected shops, bars, cafes, takeaways, beauty salons, leisure facilities and family attractions.
We operate eleven main routes across the central Edinburgh every week and over the years we have successfully built up good relationships with numerous business owners and have selected the right posters sites, to ensure your promotional material is best placed to achieve maximum exposure direct to your target audience.
Only the busiest and most relevant outlets used
Nine different routes covering central Edinburgh
Weekly top ups
A4 / A3 size posters accepted
Post activity client report including proof of placement images of their posters and confirmation of routes distributed at no added additional cost.
COST:
A3 100 posters £70 + VAT
A4 100 posters £50 + VAT
To book in your posters for distribution or for additional information about this service please contact us now or why not have a look to see what other distribution services we offer, which your advertising campaign can benefit from.
Discounts are available to customers wishing for us to print and distribute their posters. We can also do bespoke tailored posters distribution specific to your marketing needs. Visit our Special offers section for more information.