It was a pleasure dealing with Out of Hand Scotland for my flyer and poster printing and distribution needs during the 2014 Edinburgh Fringe. The quality of the print material was excellent and all were printed and delivered on a timely basis as per very specific instructions, because I was dealing with two shows in two different venues while based in Canada. But I especially appreciated the quick response and turnaround in the middle of the Fringe, at an incredibly busy time for everybody, when I had to unexpectedly and quickly re-order some materials, which was looked after and delivered promptly as promised. I look forward to working with Out of Hand again in the future.
Derrick Chua
Producer, When It Rains and The God That Comes
At the 2014 Edinburgh Fringe Festival
www.2btheatre.com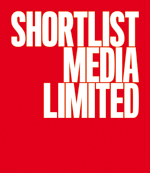 Shortlist Media is an award-winning freemium media company and a leading digital publisher. We create original magazines and digital brands within an inspiring, fast-paced, entrepreneurial environment. We distribute around 1 million copies of our magazines every week. I have worked with Out of Hand in Edinburgh as part of our national distribution network for a number of years and have always found the team to be professional, forward thinking, honest and genuine all-round good people to work with. We wholeheartedly endorse their distribution services.
Ken Moreton
Circulation & Production Director
Shortlist Media Limited
www.shortlistmedia.co.uk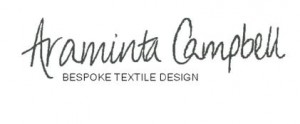 Out of Hand Scotland do all of the printing of my business cards and flyers and the service has been faultless, with quick turnaround times, high quality products and friendly staff who will go out of their way to help you, topped off with very competitive prices. Thank you to all of the Out of Hand team!
Araminta Campbell
Designer
www.aramintacampbell.com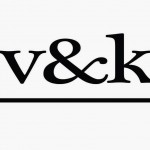 I just wanted to take a moment to thank Out Of Hand very much for the perfect service you have been providing us in the last couple of years. We just recently received over 6,000 flyers of excellent print and quality paper, and felt very lucky to have chosen your Company. The process of ordering and receiving was absolutely pain free. It's very hard to find a good printing service in Edinburgh. Our Company has in the past experienced poor customer service and poor quality prints.However, Out Of Hand has always proven to be the best, with an outstandingly attentive and friendly service, and a very impressive finished product. Their prices are very reasonable as well, especially considering the level of service and quality stock/finishes offered. We strongly recommend to anyone to get their prints and distribution services, as they are outstanding. Thanks again for such a wonderful job, and for your caring attitude towards your clientele.
Federica Lucia Vinella
Co-funder of Vinella & Krupa
www.vinellakrupa.co.uk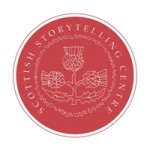 Out of Hand Scotland is a professional, reliable and consistent business that are easy to work with, quick to understand your brief and ensure they target the correct audience for good value distribution, with a local touch. The Scottish Storytelling Centre and associated Festivals have not been disappointed by the bespoke distribution service received, which was done within deadline at a high standard, with great communication all the way.
Lindsay Corr
Marketing and Communications Manager
Scottish Storytelling Centre
www.tracscotland.org/scottish-storytelling-centre/centre-events

Out of Hand are a great company to work with. Helpful team, reasonably priced and great quality. We would definitely recommend them. In 2014 Macsween became the first haggis company to make forays into the Edinburgh Fringe festival and it was great to see our posters displayed in prominent locations throughout the city.
Roben Hera
Marketing Manager
Macsween
www.macsween.co.uk

I have used Out of Hand Scotland several times and I already have a future project for which I will be using their services. They have printed fliers, posters and vinyl banners for my photographic exhibitions and they always do a fantastic job with affordable prices and rapid turnaround. I highly recommend Out of Hand Scotland for print jobs.
Sheila Masson
www.sheilamasson.com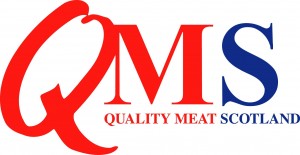 Out of Hand Scotland have undertaken a number of projects for us in recent years and we have received excellent service, great end results and within budget each time.
Carol McLaren
Head of Communications
Quality Meat Scotland
www.qmscotland.co.uk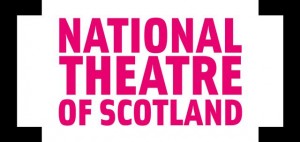 Having worked with Out of Hand Scotland many times in the past I've always found them to be incredibly helpful and efficient and a great organisation to work with to effectively target different markets across the city.
Gareth Beedie
Marketing Manager
National Theatre of Scotland
www.nationaltheatrescotland.com

Gardening Scotland has used Out of Hand over the past few years and we have found that nothing is ever too much, the Out of Hand team are always very accommodating especially when a quick turnaround is needed on printing. I would happily recommend them to anyone who is looking for a good quality, reliable print production alongside extensive knowledge of the best distribution channels for your business. We will continue to use and support Out of Hand for the foreseeable future.
Annie Wheeler
Events Development Manager
Rural Projects
www.ruralprojects.co.uk

Huge thanks, again, for being so easy and straightforward to deal with. Speaking as an old hand I'm most impressed.
Kinny Gardner
Director and winner of the 2014 BBC Community Hero Award for Services to The Arts.
www.krazykattheatre.co.uk