We have over 20yrs experience producing print for Edinburgh Festival Fringe participants and look forward to supplying you with promotional material for your 2019 Fringe show.
All our flyers are printed full colour, double sided on either 130gsm, thick 300gsm gloss or 350gsm pulp
All our posters are printed full colour, single sided on 130gsm gloss
Our prices include FREE delivery (inc splits if required with some of your order going direct to your venue / distribution company and balance to your accommodation when you arrive in Edinburgh).
We offer a FREE basic artwork check to ensure your supplied files will print correctly. We'll notify you if we find a problem!
(We check to ensure your file will technically print correctly, we don't check the content such as spelling, dates, prices etc – you need to do that!).
Print packages No VAT to pay (unless your flyer is offering a discount on the tickets or you are asking people to write on them).
Turnaround: 3 working days, inc delivery – we are happy to store your print until the venue can take delivery of it.
A6 FLYER PACKAGES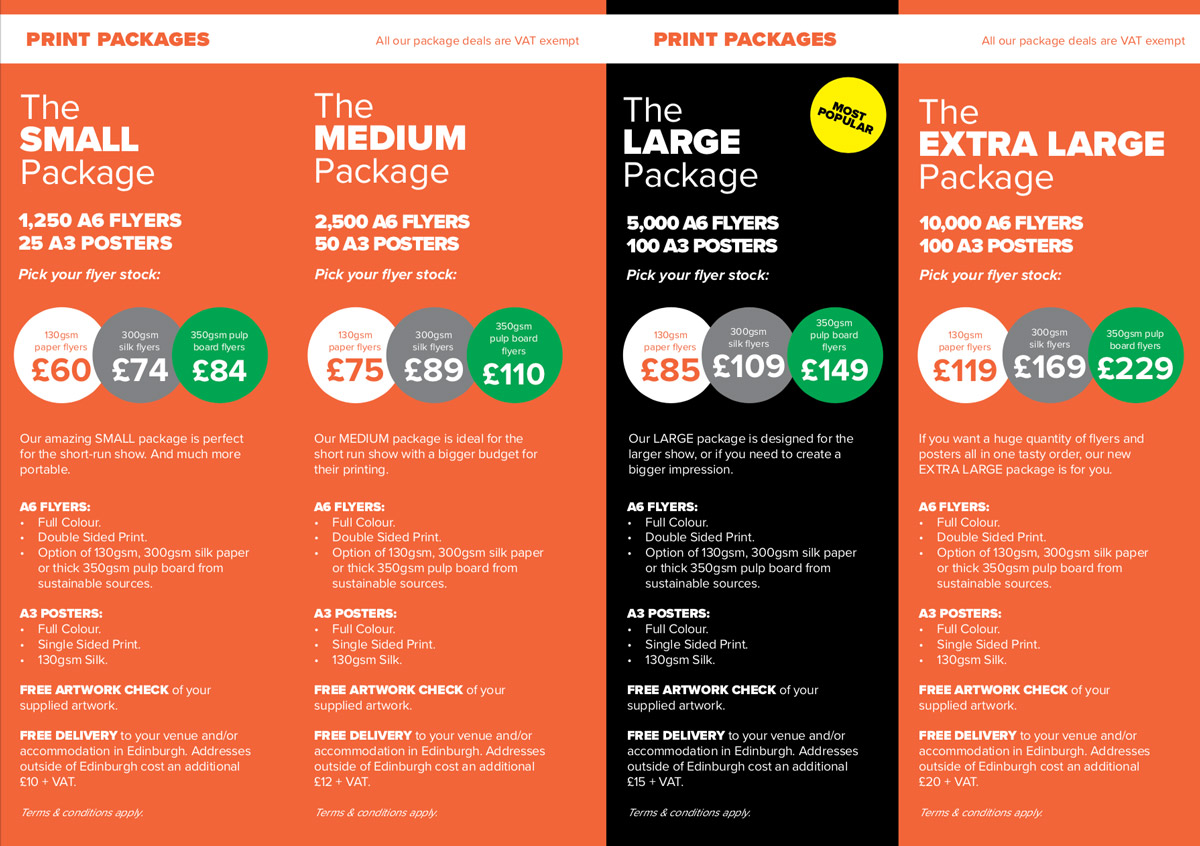 A5 FLYER PACKAGES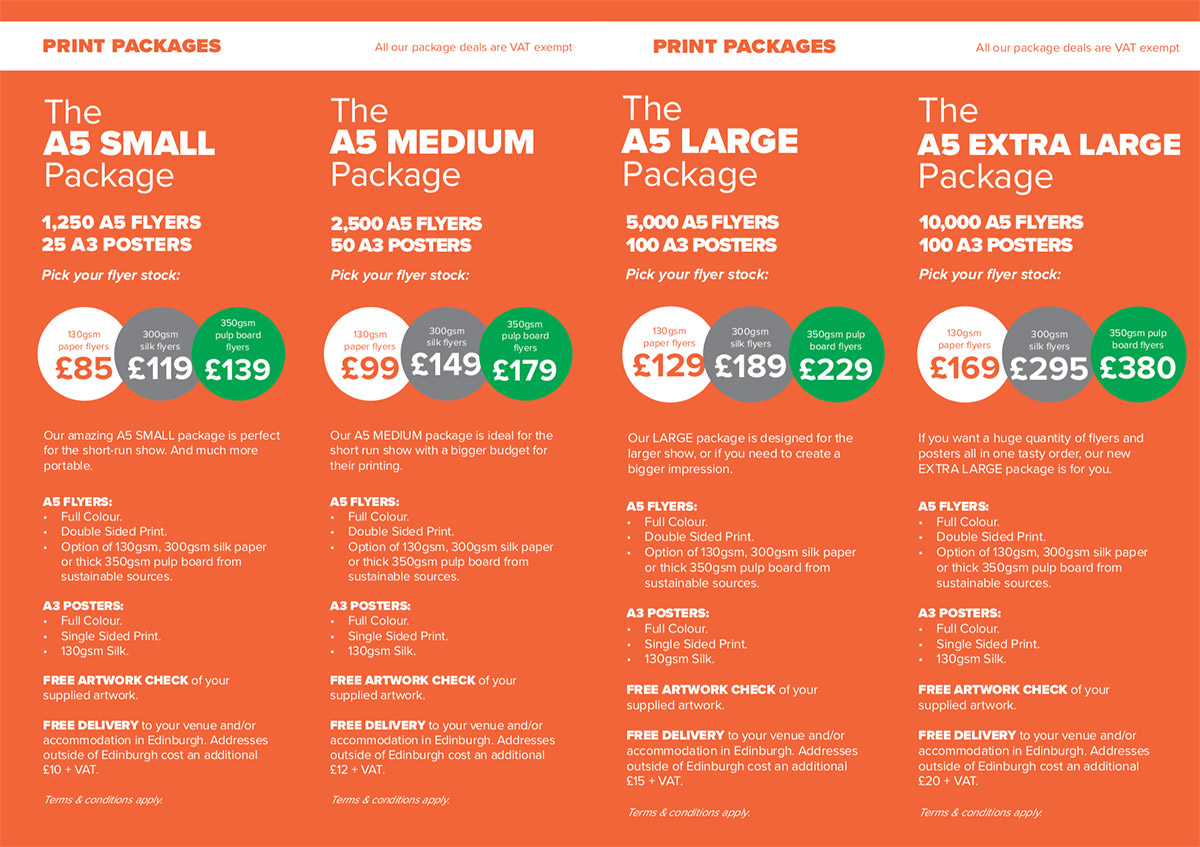 HOW TO PLACE YOUR ORDER:

Email: sales@outofhandscotland.co.uk
Call: 0131 661 8122