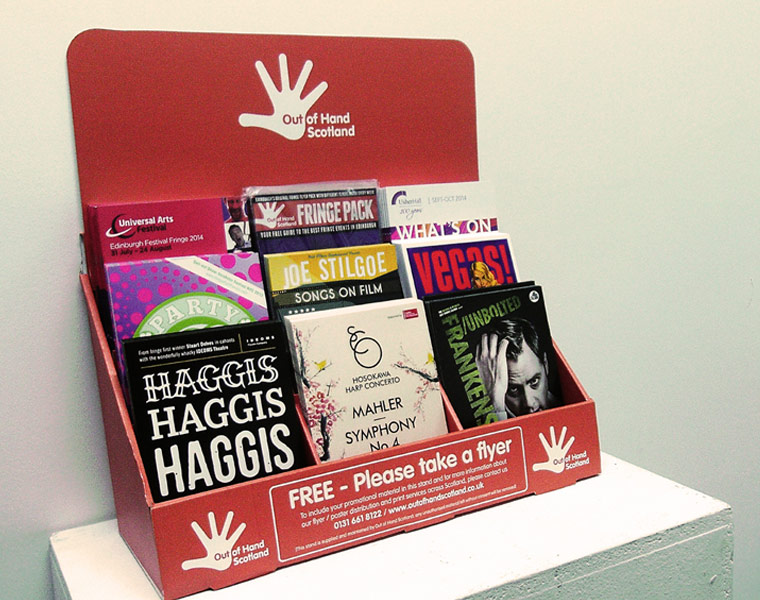 Flyers are distributed in our branded display stands which we located in over 150 pubs, bars, cafes, shops and takeaways across the city centre.

We also visit outlets which don't have our display stands but we have permission to display flyers.
Exclusive slot in our Fringe specific branded stands for the full four week duration of the Fringe.
Flyers are distributed twice a week to ensure continuous display.
Post distribution feedback to include proof of placement photo's.
We are happy to distribute flyers / programmes outside of our stands too – please contact us to discuss your requirements.
COST:
Flyers: £80 + vat per 1,000
(Max size of flyer: A5)

Brochures / Booklets: £100 + vat per 1,000
(Max size of brochure: A5)